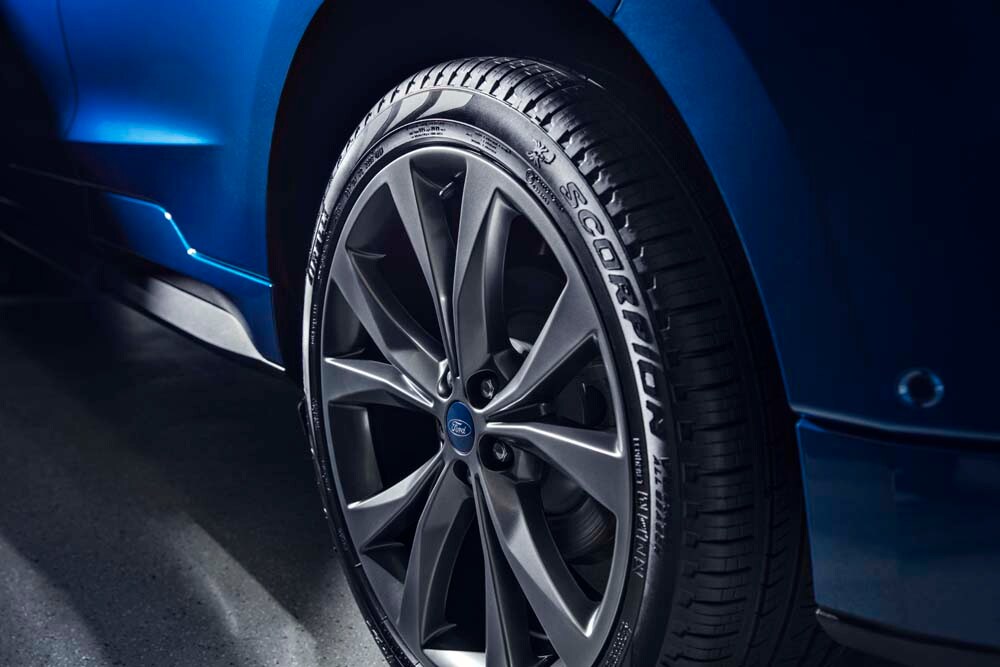 A wheel realignment is a type of service that every vehicle needs from time to time, but many drivers forget about it until they notice something is really off. If you have been driving your Ford Expedition for a while and you start to see changes in steering or handling, it could be a good indication that it is time to have your alignment checked. When it comes time for this service or any other repairs your vehicle requires, you can trust the Ford service technicians are here at Tom Wood Ford to get the job done right the first time. We have a state-of-the-art Ford service center with trained staff and the latest equipment to handle all of your maintenance needs.
Our team recommends that you have a wheel alignment when:
- You lift or lower your Ford Expedition
- If you have new tires mounted and balanced
- When you replace or adjust parts that impact your suspension
- If you have been involved in a minor accident or the tires came into contact with the curb or road debris
- If it has been about a year since your last wheel alignment
It is always important that your vehicle is able to safely operate on the roads, but that you also have a smooth, memorable ride. Having a wheel alignment on your Ford SUV ensures a smooth ride where your wheels meet the road as they are supposed to. We have trained technicians who are happy to take a look to diagnose any issues you're having with your alignment, tires, or suspension.
When you come in for a wheel alignment at Tom Wood Ford, be sure to check and see if we have any available service specials that will save you money on your visit. You can give us a call in the service center to set up your appointment or simply use our convenient online service scheduling form.