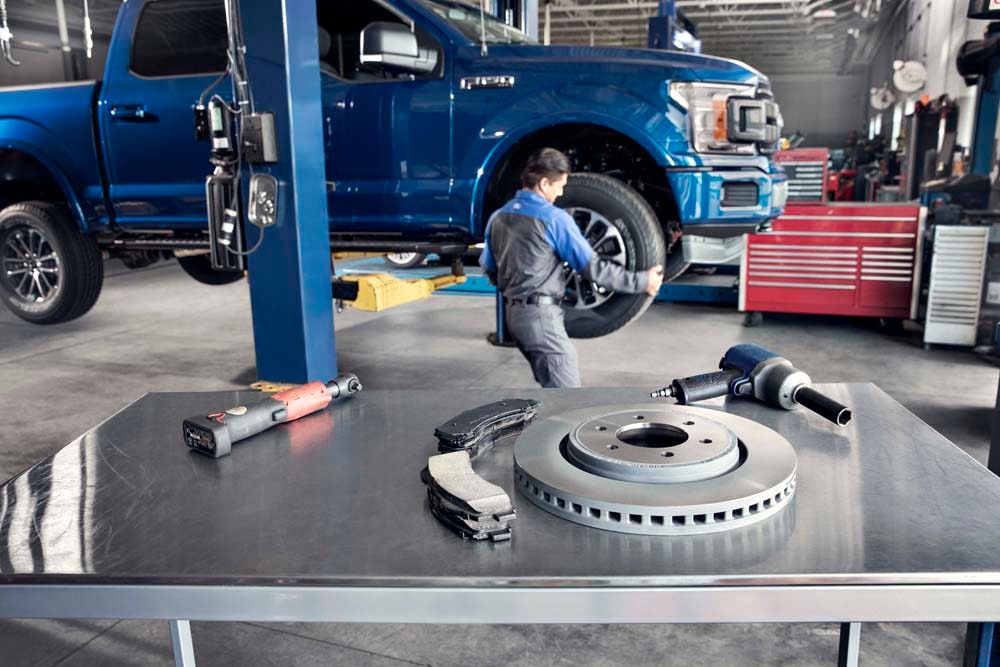 Whenever you are driving your Ford car, the last thing you want to do is take the idea of proper function or safety for granted. Something that you need in good working order at all times is your braking system, which is why you should have regular brake inspections and service to keep everything in check. We understand the importance of maintenance and brake inspections here at Tom Wood Ford, so we're ready to take a look at your vehicle whenever you need us to. We have a fully-staffed
Ford service
center filled with all the latest technology and equipment to get the job done on time.
How Does Brake Service Help?
The brakes on any vehicle make up an essential system that needs to work properly to ensure a great, safe ride. The last thing you want is to find out that you are can't stop in time, putting you at risk of an accident. Preventative maintenance helps ensure that your brakes are able to engage each time that you push the brake pedal. Brake pads on your Ford Mustang are made to wear on over time, so you never want to let it get the point where they are almost completely worn.
When you come in for brake maintenance here at our Ford dealership near Fishers, we are happy to get you set up for regular inspections and brake repair or replacement. Having a skilled technician look at your brakes at regular intervals will keep you safer while also adding to your overall peace of mind. We have a convenient online form that you can fill out to set up your service appointment or we invite you to give us a call in the service center to set up a time that works best for you. We also run regular deals on parts and service to hopefully save you some money on your next visit.