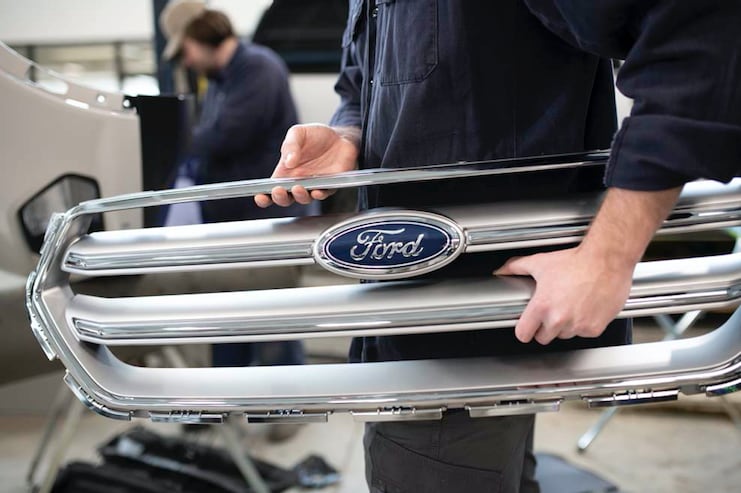 We're not just a dealership that can help you find the perfect new car. At Tom Wood Ford, we also help drivers take care of their current vehicles at our Ford service center. You can rest assured that your car is in good hands when you come to our skilled mechanics, and you should also know that we only use official Ford parts.
Why Use OEM Parts
Why is this important? It's important because OEM parts for Ford vehicles are often the best way to go when making repairs. The parts are made with your specific vehicle in mind, so you don't have to worry about any kind of compatibility issues. OEM parts also tend to be better made than generic parts. These other components might be less expensive, but if they break down earlier they can cause issues.
The most obvious problem is that a generic part that lets you down could end up causing a safety issue. Think about all of the components that keep your car running smoothly. You rely on parts like brake pads to respond when needed, allowing you to react to a sudden change in road conditions. If generic parts aren't up to the task, you could end up in an unsafe situation.
A generic part wearing down faster can also cost you money over time. Yes, the part could be less expensive than the equivalent OEM Ford part, but if you end up back at the mechanic sooner you'll end up spending more money on maintenance throughout your car's life. Our OEM parts are going to offer more reliable performance, and that's why you won't see our technicians using anything else.
Whether you're driving a new Ford vehicle like the 2020 Ford F-150 or an older model, we should be your first stop when you need car maintenance. The experts at our Ford dealership serving Carmel, IN are ready to help you!