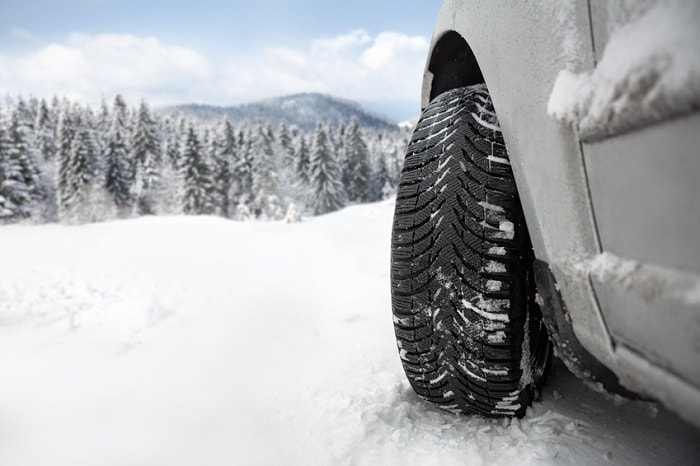 One thing you never want to slack on is regular automotive maintenance. Tom Wood Ford is here to help you when it is time to tackle all of your winter service needs to keep you on the roads this season.
During the winter, drivers in the state of Indiana are usually faced with tough, wintry road conditions. The last thing that you want to find out is that your Ford is not up to the task due to misrepair. The good news is that you have a friendly, factory-trained staff of Ford service technicians here at Tom Wood Ford that can make sure you are ready to go. We have all of the latest tools and technology here in our service center to address all your winter maintenance requirements.
These are just a few of the different services that we tend to perform during this season:
Tire Inspection – Tires are crucial for everyday driving, but they're even more important when you are dealing with adverse weather conditions. We will take a look at the tires on your Ford F-150 or Ford Edge and make sure that you have plenty of tread and proper inflation. Additionally, we'll check for any damage like bulging or cracking, and we can replace your tires with snow tires if you wish.
Fluid/Anti-Freeze Check – Anti-freeze is something your vehicle needs as the temperatures dip down further and further. We will check your levels and also take a look at all other fluids like power steering, oil, and brake fluid.
Windshield Wiper System – Along with the winter weather comes a fair amount of road grime and debris from salt, sand, and slush. We will inspect your washer fluid system to ensure all of the hoses are in good condition and check out the rubber on your wiper blades to see if they need replacing.
Tis the season for winter driving and winterizing your new Ford! Come by to see us at Tom Wood Ford at 3130 East 96th Street in Indianapolis, IN to talk about your winter service needs. You can also take advantage of our online service scheduling form to request an appointment.