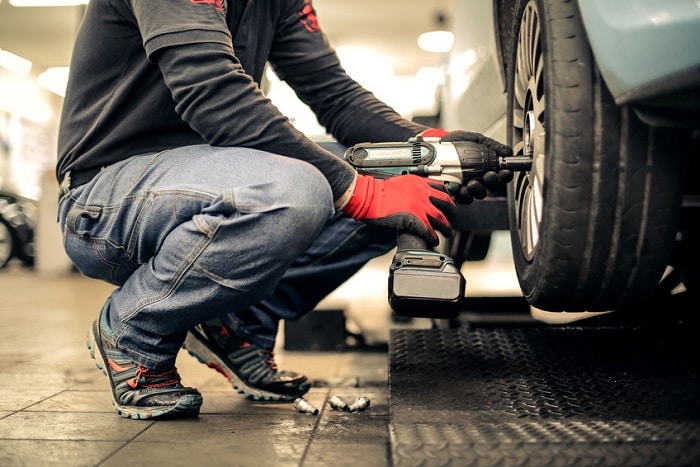 We don't know about you, but to us this has seemed like the winter that will never end, with snow and potholes on an endless loop. But as hard as it is to believe right now, spring will be here before we know it. And that means it's time to start thinking about getting our new and used Ford cars, trucks, and SUVs ready for the warmer weather. Luckily, the expert technicians at our Ford service center are here to help.
The first thing we suggest thinking about is what kind of damage winter weather may have done to your vehicle. Ice and potholes can both do some damage to your tires, so this is the perfect time for tire rotations and alignments, as well as checking the tread to see if you need new tires altogether. Freezing temperatures can deteriorate batteries rapidly, so have our technicians test it out and see if you need a new one before you find yourself having to call a friend to jump you.
After you take care of winter wear and tear, it's time to start thinking forward. Warmer temperatures mean your AC will be kicking back on and your engine runs the risk of being overheated, so take the time to top off your coolant and test those AC vents. And if you're planning any long road trips for spring or summer, check out your brake pads to make sure you're ready for the adventures you have planned.
The last thing you'll want to do is start the season off right with some spring cleaning! A good wash can do wonders for your car, and help prevent rust from winter salt and grit. Visit us today and we'll help get your car ready for spring, whether you're driving an old Ford SUV or a 2019 Ford Fusion. Zionsville, Fishers, and other Indianapolis area drivers can get in the spring spirit right here at Tom Wood Ford.