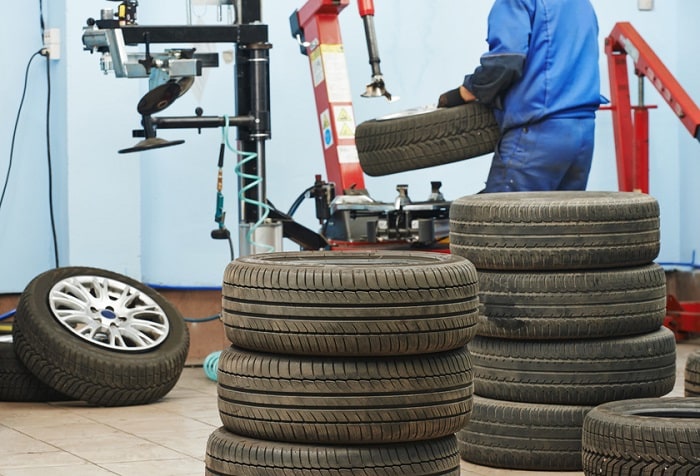 The tires on your Ford Explorer take a beating throughout the year. So, it's best that you know exactly what to look for to tell you when it is time for tire service. We have a state-of-the-art Ford service center here at Tom Wood Ford where we can easily address all your tire and service needs. A tire failure, while you are behind the wheel of your car, can be catastrophic, so it is always better to remain proactive about inspections and maintenance. We have gathered some details on what to look for to ensure healthy tires all year long.
To start with, the tread on your tires should not go below 1/16th of an inch. If you normally drive on roads that are wet or slick, you will be best off making sure that you have twice that much tread. We have technicians on staff that can perform a full inspection to determine if you have enough tread to be safe on the roads.
Not every problem with tires in the tread. You could also have cracking in the sidewalls or bulging that you need to worry about. If you have any cuts or tracks in the sidewall, you should have the pros look at your tires as soon as possible. We will be able to tell you whether or not it is time that your Ford Explorer has a new set of tires mounted and balanced.
Driving a vehicle comes with many responsibilities, including maintenance. We can take a look at your tires and help you with repairs, replacements, tire inspections, tire rotations, and much more. All you have to do is come by to see us at Tom Wood Ford at 3130 East 96th Street in Indianapolis, IN. You can also give our Ford tire service center a call or use our convenient online scheduling form.