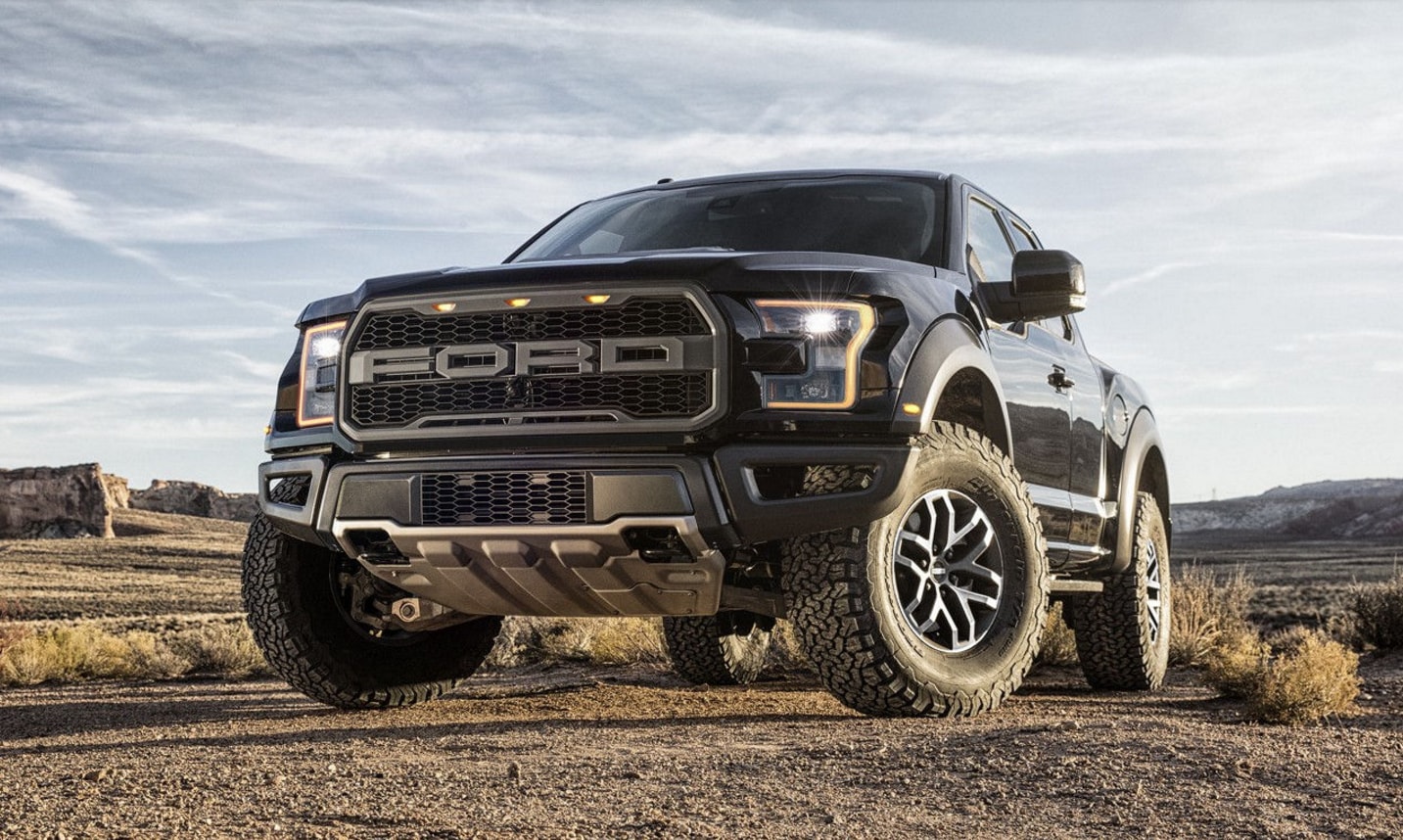 Are you a fan of the 2018 Ford F-150? If so, we admire your taste in powerful pickup trucks. Feature-rich, comfortable, roomy, and capable on and off the roadway, there's plenty to love about the 2018 Ford F-150.
When it arrives at our Indianapolis, IN Ford dealership later this year, you'll quickly see that there's even more to admire about the upgraded 2019 Ford F-150 Raptor. That's because the 2019 Ford F-150 Raptor will feature Trail Control. Trail Control is similar to cruise control except it's for when you're driving off-road. This feature will manage your truck's throttle and braking, allowing you to concentrate on navigating difficult off-road conditions.
Drivers will be able to activate their Traill Control at speeds between one and 20 miles per hour. You'll be able to use Trail Control in all of the truck's four-wheel drive modes. Trail Control will automatically send more torque to each wheel when the 2019 Ford F-150 Raptor is climbing a steep obstacle. The innovative feature will handle braking as you make your descent from an elevated point so the truck descends smoothly.
If you've ever gotten stuck in extreme sand during an off-road adventure, you know what a hassle it can be to extricate your truck. You won't have to worry when you get stuck in similar conditions in a 2019 Ford F-150 Raptor because the truck's Trail Control makes digging out of sand a breeze.
The 2019 Ford F-150 Raptor won't be the only Ford truck to feature Trail Control. The feature will also be available on the 2019 Ford Ranger. While the 2019 Ford F-150 Rapture is expected to arrive at Ford dealerships late this year, the all-new Ford Ranger won't arrive until early 2019.
To learn more about Trail Control, the 2019 Ford F-150 Raptor, or the 2019 Ford Ranger, contact Tom Wood Ford today.