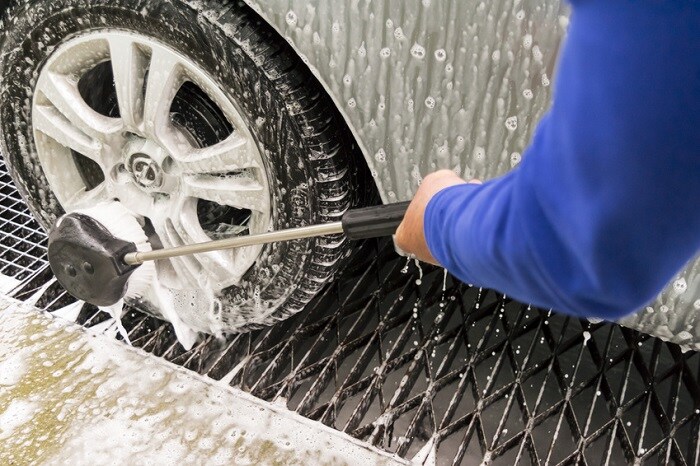 With spring's official start right around the figurative corner, now is a great time for you to prepare your automobile for the impending change of season. While you may want to get your car ready for spring, you may be wondering where to start. To get started, you should order the supplies you'll need to prep your ride from our Ford parts center near Greenwood, IN.
Once you have the genuine, factory-made parts necessary to prep your vehicle, you should move on to the next task. And that's using a spray washer to remove any residual road salt, dirt, and grime from the undercarriage of your automobile. If you don't remove road salt from the underbody of your automobile, it can cause corrosion which can lead to rust. If rust is present, it can negatively impact the resale value of your car if you try to resell it. Even worse, rust can make your vehicle unsafe to drive.
If you notice that some of your interior bulbs have burnt out, you can pick up new bulbs in our Ford parts center. You can also buy replacement windshield wipers in our Ford parts center if you have to install new ones.
If you fell behind with your car's routine maintenance during the winter, the start of spring is an ideal time to get caught up. If your automobile is due or past due for routine maintenance, make an appointment to bring your vehicle into our Indianapolis, IN Ford service center now.
Are you ready for some more tips to get your car ready for spring? If so, we encourage you to contact Tom Wood Ford. Better yet, we invite you to visit our Ford dealership near Zionsville, IN. We look forward to sharing additional tips with you soon!