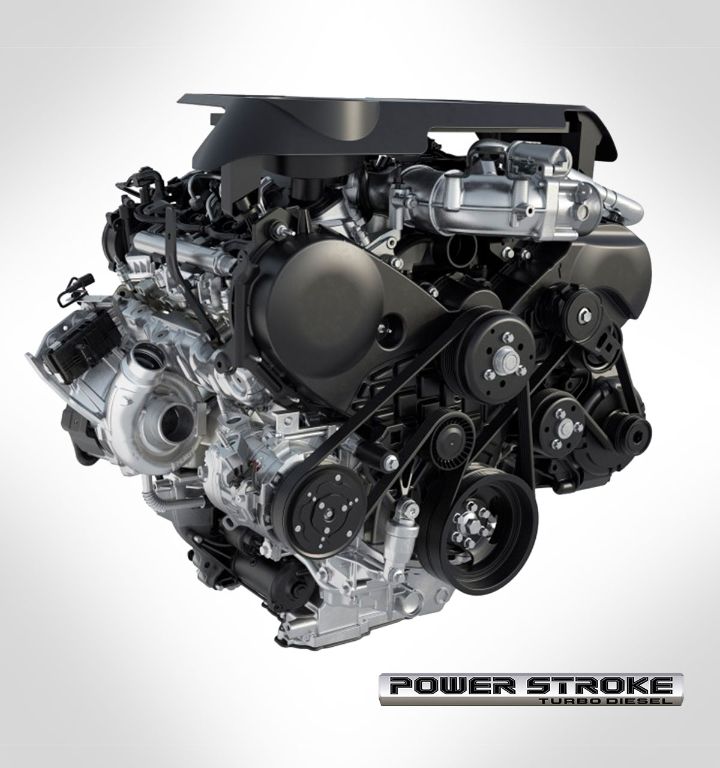 What do you look for in a full-size pickup truck like the 2018 Ford F-150? If you're like many, you look for power, capabilities, and economy. Now, the new Ford F-150 is better prepared than ever to deliver on every front.
That's because the 2018 Ford F-150 is delivering yet another first, an all-new three-liter, six-cylinder Power Stroke diesel engine. This engine is the sixth one that the Ford F-150 is eligible for an it'll be available in the spring of this year. The pickup's new diesel engine shares commercial-grade technology with the proven, powerful 6.7-liter Power Stroke engine found in the 2018 Ford F-Series Super Duty.
"For every truck owner who wants strong fuel economy while they tow and haul, we offer a new 3.0-liter Power Stroke® V6 engine that dreams are made of," said Dave Filipe, vice president global powertrain engineering. "The more you tow and the longer you haul, the more you'll appreciate its class-leading towing and payload capacity and how efficient it is at the pump."
The same team that designed the 6.7-liter Power Stroke engine for Ford Super Duty pickups created the new three-liter Power Stroke V6 diesel engine for the Ford F-150. The all-new three-liter Power Stroke engine produces 250 horsepower and 440 lb-ft of torque, figures which are best-in-class. The new diesel engine for the Ford F-150 has a best-in-class towing capacity of 11,400 pounds and a payload capacity of 2,020 pounds.
While the Ford F-150 isn't available with its new diesel engine just yet, it will be soon. To learn when pickups equipped with the all-new three-liter Power Stroke diesel engine will start arriving at our location, contact our Indianapolis, IN Ford dealership. To find your next Ford vehicle, visit Tom Wood Ford on East 96th Street today.