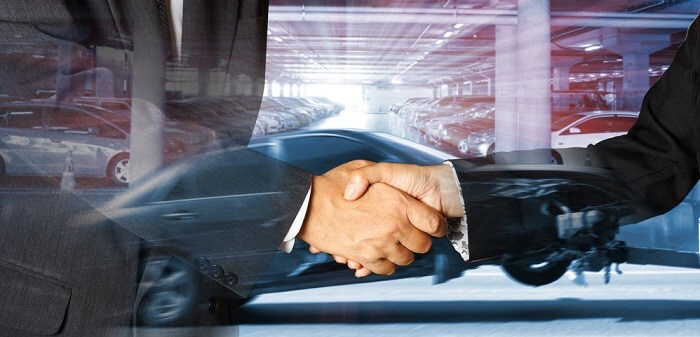 One of the best things about selling new Ford vehicles like the 2017 Ford Escape is seeing the expression on the faces of new Ford owners. There's nothing quite like slipping into the driver's seat of your very own Ford automobile and breathing in that new car smell, is there?
While we're fortunate to have the opportunity to help people realize their dream of becoming a car owner every day, we're also lucky to represent a car maker that shares our commitment to giving back to the community. One way the Ford brand is giving back this holiday season is by supporting Meals on Wheels.
This is the tenth year that the Ford brand is partnering with the Detroit Area Agency on Aging in support of the Holiday Meals on Wheels Thanksgiving program. The automaker donated $50,000 to the Detroit Area Agency on Aging. The company's generous donation will be used to buy food for Thanksgiving meals and the balance of the donation will fund daily meal service throughout the year.
The Ford brand's partnership with the Detroit Area Agency on Aging gives more than 6,000 homebound senior citizens living in the Detroit area the chance to enjoy a hot, fresh meal on Thanksgiving Day. The day before Thanksgiving, Ford employees will gather along with their families and other community members to assemble meals that will be distributed to celebrate the holiday.
"We want to help make sure that no one goes hungry especially during the holiday season", said Pamela Alexander, director, Community Development, Ford Motor Company Fund. "We are proud of our decade long sponsorship of Meals on Wheels."
To learn more about the Ford brand's involvement in charitable and community endeavors, visit our Indianapolis, IN Ford dealership. To learn how we give back to our community, contact Tom Wood Ford today.