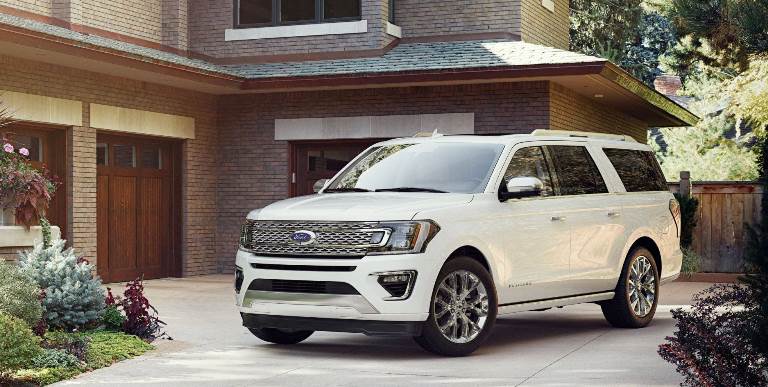 If you're like a lot of people who visit our Indianapolis, IN Ford dealership this time of year, you're making plans to travel during the holiday season. While you may be tempted to fly to your destination, we're offering you a better way to travel just about anywhere – the 2018 Ford Expedition.
When you think about it, air travel can be a real pain. From finding secure parking to checking your luggage, navigating long security lines, waiting out inevitable delays and folding yourself into a cramped seat on the plane, traveling by air can take a heavy toll on weary travelers.
The all-new 2018 Ford Expedition eliminates all of the hassles associated with air travel. The three-row SUV has comfortable seats throughout, making it possible for grown adults to ride in the back with plenty of room to spare. The SUV has ample cargo room and it can tow up to 9,300 pounds when the vehicle is properly equipped. This capability can help you save on your vacations because you can bring your camper instead of having to book a hotel room.
Many air travelers get frustrated by the lack of reliable WiFi service and charging ports in airports. You don't have to worry about either of those things in the 2018 Ford Expedition. Each one of the SUV's rows has USB charging ports. The SUV's optional 4G modem with WiFi hotspot can keep up to 10 devices connected to the Internet with ease. If you add the available Sling Media-powered entertainment system to your SUV, you can even binge watch your favorite shows while you're on the road.
While the 2018 Ford Expedition isn't at our convenient location just yet, it's expected to arrive soon. To learn more about the 2018 Ford Expedition, visit Tom Wood Ford on East 96th Street today.