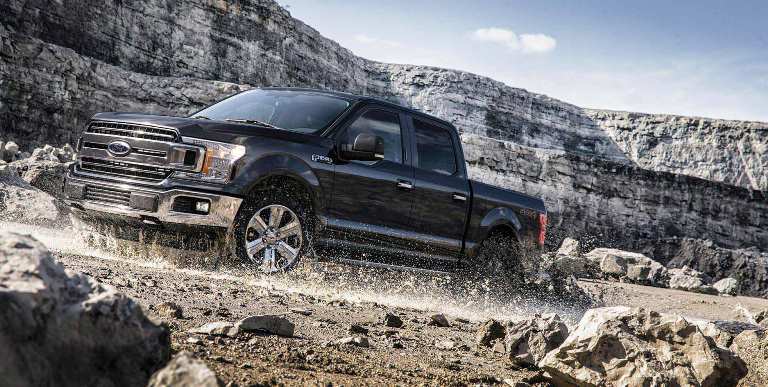 If you're looking for a new Ford vehicle, why don't you head over to our location to see our extensive inventory of new Ford automobiles? If you're interested in a powerful pickup truck that's as ready to coddle your family as it is to handle the rigors of the jobsite, the 2018 Ford F-150 is sure to catch your eye.
While the new Ford F-150 only arrived at our Ford dealership recently, the capable pickup truck has already won a coveted award. The truck has been named the 2018 Motor Trend Truck of the Year. This is the fifth time the Ford F-150 has earned this prestigious title. Last year, the all-new 2017 Ford Super Duty earned this honor, which makes back-to-back wins for the Ford brand.
"Back-to-back wins for [Ford] F-150 and [Ford] Super Duty reflect what we're also seeing and hearing from customers as we celebrate 40 straight years as America's favorite and best-selling trucks," said Raj Nair, Ford executive vice president and president, North America. "The Ford Truck team stretched further than ever to deliver our toughest, most capable, and smartest trucks."
"This year's competition was fierce, but the vote was unanimous," said Ed Loh, Motor Trend editor in chief. "The newly redesigned 2018 [Ford] F-150 exceeded our expectations in every category – powertrain, performance, technology, and overall execution."
"[The] Ford [brand] deserves a lot of credit for how the extended cab is designed," said one Motor Trend judge. "Unlike its rivals with B-pillars and normal opening doors, the nearly 180-degree-opening rear doors and flat load floor allow owners to maximize utility in the back, and make it easier for passengers to get in and out."
Are you ready to see why the 2018 Ford F-150 is Motor Trend's pick for truck of the year? If so, head over to Tom Wood Ford today.