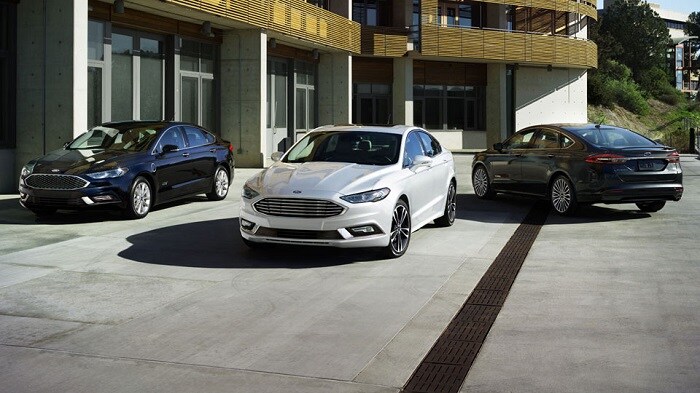 Everyone at Tom Wood Ford is thrilled that we represent a brand that's known for innovation. As you'll see when you visit our Ford dealership near Greenwood, IN, the brand's innovative spirit really shines in the 2017 Ford Fusion.
The new Ford Fusion has an all-new rotary gear shift dial which replaced the gear shifters in previous iterations of this popular sedan. When designing the new gear shift dial, Ford engineers recognized an opportunity for innovation. In an attempt to limit vehicle rollaways, these engineers designed smart software to help drivers and reduce the number of accidents that occur when certain conditions arise.
The result of their efforts is the Return to Park feature that every 2017 Ford Fusion has. This feature provides peace of mind because it will automatically shift a Ford Fusion into park if a driver forgets to do so under certain conditions. The Return to Park feature will shift your 2017 Ford Fusion into park when:
· You turn your automobile off
· You open the driver's door with your seat belt unbuckled and your car is stopped
· Your driver's door is open, your seat belt is unbuckled, and your vehicle is stationary
"When we decided to go with the new rotary shifter for the 2017 Ford Fusion, the team sat together in a room to see what additional customer benefit we could bring to the table," says Mark Zyskowski, Ford global e-shift systems technical expert. "We thought about what we could add without getting in the way of normal day-to-day scenarios, and all agreed a feature to help confirm park is selected when exiting the vehicle seemed really worthwhile."
The Return to Park feature in the 2017 Ford Fusion has the potential to save lives and prevent injuries and property damage. A recent study released by the National Highway Safety Administration showed that 360 people were killed in incidents involving unattended vehicles between 2012 and 2014. In a typical year, another 2,000 individuals are injured as a result of similar accidents.
We're proud that Ford engineers conceived of and created the Return to Park feature for the 2017 Ford Fusion. To see how this feature works firsthand, visit Tom Wood Ford today.