One week before Veterans Day, Ford Motor Company Fund sponsored a Pride and Honor Flight for more than 30 World War II veterans to visit the World War II Memorial in Washington, D.C.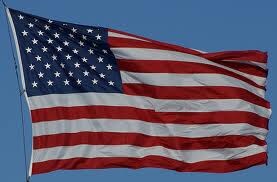 The veterans, all in their late 80s and 90s, and their guardians received a festive send-off on Nov. 4 at Detroit Metropolitan Airport from Ford employees and others. After their arrival in Washington, D.C., the veterans were greeted by members of Congress and Ford employees at the Memorial, and received letters of appreciation from Ford employees, family members and others. The daylong trip is being organized as part of the Honor Flight Network. A second flight for Kentucky veterans will take place on D-Day on June 6, 2012.
Ford Motor Company recently received the 2011 Secretary of Defense Employer Support Freedom Award for its assistance to Ford employees in the National Guard and Reserve. It is the highest honor bestowed by the Department of Defense for America's employers who provide exceptional support to their employees. Ford is one of 15 companies nationwide selected for this award out of more than 4,000 nominations.
Ford Motor Company has a long history of supporting veterans and military personnel. Since 1974, Ford Motor Company and Ford Fund have provided more than $6 million to veteran's organizations, including ongoing support to the Disabled American Veterans Transportation Network. With support from Ford Fund, 156 vehicles have been added to the network, which provides free rides for disabled veterans to and from medical appointments.
The Ford Veterans Network Group, one of Ford's corporately supported Employee Resource Groups, sponsors activities throughout the year in support of its veterans, military personnel and their families. Ford has about 30 U.S. employees actively serving in the military and employs about 700 U.S. Reservists and Guardsmen, along with more than 7,000 U.S. veterans.
We at Tom Wood Ford would like to join Ford Motor Company in thanking our veterans and current military personnel for their service.