Have you ever played a racing video game and thought, "Hey, I can do that!"? If so, Ford is giving you the chance to prove it. As part of the introduction of the completely redesigned 2012 Focus, Ford has introduced the Start More Than a Car, Get More Than a Test Drive program, which gives car buyers the opportunity to drive the 2012 Focus on a special autocross-like test track that simulates the video game experience.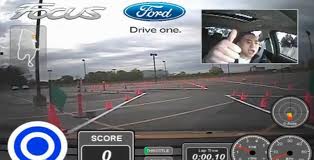 For the program, Ford equips a group of 2012 Ford Focus test vehicles with lasers that measure accuracy and sets up an obstacle course in a parking lot. Prospective buyers get behind the wheel of one of Ford's new Focuses and race to see how fast they can navigate the obstacles. Drivers are rewarded with points for accurately getting through the track, which includes a handling course with a small slalom. Afterward, each participant is sent a link to a video of the drive, which Ford hopes will be shared with friends on social networks like Twitter and Facebook.
The recorded video combines a shot of the driver with a variety of live data that was collected throughout the test drive, such as speed, amount of throttle or braking being used and even level of lateral G-forces.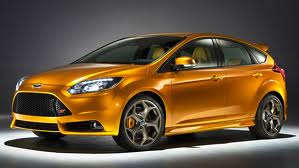 The Ford Start More Than a Car, Get More Than a Test Drive event will reach 23 cities by the end of the year. To schedule a traditional test drive, visit Tom Wood Ford in Indianapolis, and take a look at all the new and pre-owned vehicles they have to offer.